What's Killing the Coral?

In this video, Dan Griffin and Dr. Steve Palumbi explain how climate change is affecting
coral reefs around the world.
Producer/Director — Dan Griffin
Editor — Robin Garthwait
Short Attention Span Science Videos
are born from the idea that you can make a great film about science…that runs under 3 minutes!  Join filmmaker Dan Griffin and Marine Biologist Dr. Steve Palumbi of Stanford University, on the reefs of the South Pacific to explain topics like sustainability, coral reefs & climate change.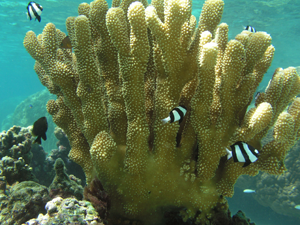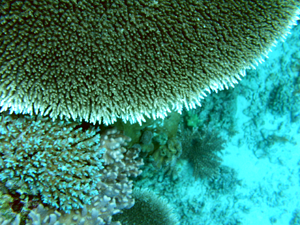 Microdocs™  are also seen at Microdocs.org, Wired.com, Discovery.com, the NSF Science 360 site and innumerable blogs and Wikis.
More Microdocs
Short Attention Span Science Videos — 2 DVD Set
Sustainability — The Coral Reef Notebook  $22.95
Over 30 films.  Shot on location in the tropics! Films for people curious about coral reefs.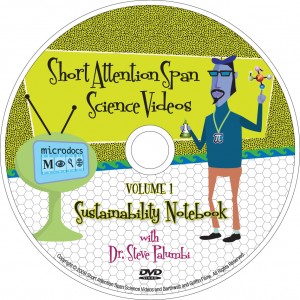 What sustains them? How do they get broken? How do they get fixed?
Learn about creatures that live on the reefs and see how human impacts and climate change affect them.
Short Attention Span Science Videos are a collaboration between Dr. Steve Palumbi, a Stanford professor and
Dan Griffin, a San Francisco filmmaker.