Why Are We Silent?
This powerful 60-second Public Service Announcement/movie trailer is based
on the 50th anniversary of U.S. Declaration of Human Rights.
With His Holiness the Dalai Lama, Harrison Ford, Julia Roberts, Goldie Hawn,
Richard Gere, Sting, Alanis Morisette and Beastie Boy, Adam Yauch.
Produced & Directed by Robin Garthwait and Dan Griffin
Original music by Ken Stringfellow
International distribution in theatrical and broadcast venues.
Award Winning Film
• Emmy Nomination
• Gold Addy Award
• Best Achievement, Short Subject, International Monitor Award
More films on Tibet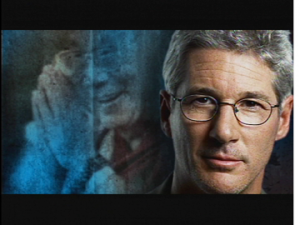 The International Campaign for Tibet
His Holiness the Dalai Lama Receives the U.S. Congressional Gold Medal Award