In The Moment
In The Moment was created for The Missing Peace.
This traveling museum exhibition is a place where "88 Artists Consider the Dalai Lama."
This film looks at the space between.
In over 10 years of filming His Holiness, many times I witnessed a particular moment.  I came to recognize it as a space between the moments.  It was often the barest, most fleeting instant.  I often wondered how each person might respond to and explore their particular experience.  Because in my own case, upon reflection, it seems that the moment takes on new and different meanings.  Many years later it continues to reveal and deepen.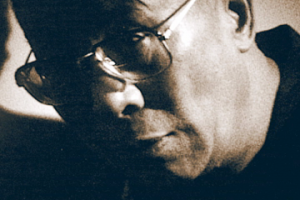 The Missing Peace has exhibited in Los Angeles, Tokyo, New York, San Francisco, Miami, Madrid, Chicago, Atlanta. Currently in Sibiu, Romania with Stockholm slated as the next venue.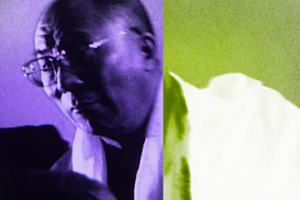 Produced & Directed by
Robin Garthwait and Dan Griffin
Read the review of the film in the San Francisco Chronicle.
http://articles.sfgate.com/2007-12-17/entertainment/17274865_1_dalai-lama-exhibition-footprints
More films on Tibet
International Campaign for Tibet
His Holiness the Dalai Lama Receives the U.S. Congressional Gold Medal Award