Tibet's Stolen Child
The greatest peacemakers of our time search for the truth about Tibet's Panchen Lama, a boy whose fate could affect the destiny of a country struggling to avoid the destruction of its spiritual traditions.
A young boy, the Panchen Lama,
is the center of a swirling storm
of international controversy.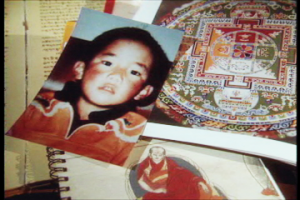 Identified by the Dalai Lama as Tibet's second highest spiritual leader, this child was kidnapped by the Chinese government just days after the Dalai Lama's announcement.
Compelling personal accounts by the Dalai Lama and five Nobel Peace Laureates and others show how this is not only a story of Tibet and a small boy … it is a story of the world.
Produced & Directed by Robin Garthwait and Dan Griffin,
in conjunction with The International Campaign for Tibet
Narrated by Patrick Stewart
Award Winning Film
Best Director, New York Independent Film Festival
International distribution; seen on PBS, in multiple film festivals, etc.
Please watch the short version of the film.
The full 1-hour DVD documentary is available for purchase.

Tibet's Stolen Child – Part 1
Tibet's Stolen Child – Part 2


More films on Tibet
His Holiness the Dalai Lama Receives the Congressional Gold Medal
Why Are We Silent?
The World Isn't Listening
In The Moment
International Campaign for Tibet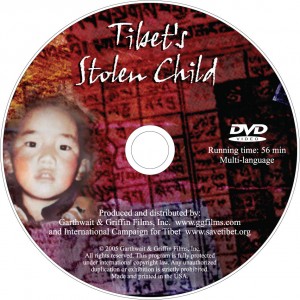 $24.95 plus $5.00 S/H