USC Marshall IBEAR MBA UltraMedia Dashboard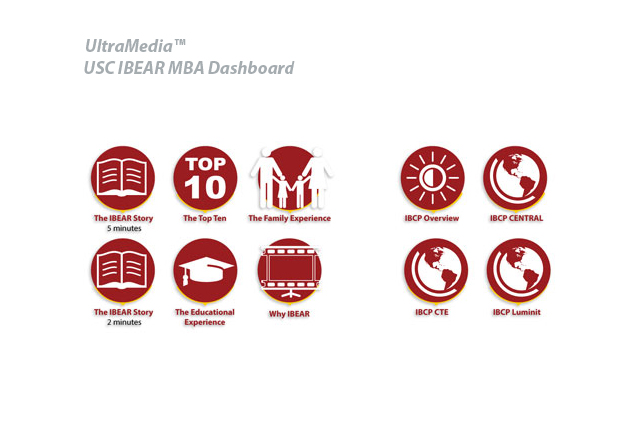 Explore the Dashboard
The USC Marshall School of Business asked GG Films to help rebrand their IBEAR MBA program.
The IBEAR Dashboard is one result.
When you go to the home page, it shows you a Dashboard graphic.
This takes you to a suite of 10 different films that let a prospective student or donor explore the program.
This extends the staff by allowing students to educate themselves prior to talking about entering the program.