About
As entrepreneurs, we understand business.
As filmmakers, writers and photographers we create tools that drive business.
We collaborate and strategize, often working with clients to design and execute compelling communications.
Our clients know value when they find it. We invest in top-notch creative talent and editing facilities.
On the screen, on the web, on the mobile device – the messages are clear, the images compelling, and the results undeniable.
Filming some of the world's most notable people for the world's most recognized companies and institutions.
We'd love to work with you!
AWARD WINNING FILMS
The topics we tackle are complex — we seek not to simplify but to illuminate. We have worked in the documentary film space for over a decade and specialize in human rights, science, and the environment. Our work has a global focus. When examining a human rights case in Tibet, for example, we drew connections to South Africa, Northern Ireland, and East Timor. We present familiar subjects in unfamiliar ways and examine foreign topics in a universal context.
Our goal is to engage. We connect to viewers on many levels, creating pieces that speak to subject experts and neophytes. To broaden our audience, we utilize a variety of genres, from traditional documentaries to music videos and movie trailers. Our work has been shown on PBS, screened at rock concerts, and incorporated into activist campaigns.

CLIENTS INCLUDE:
• Sprint
• PBS
• Google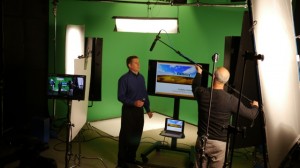 • Sun Microsystems
• Apple Computer
• Applied Materials
• Oracle
• AT&T
• Cisco Systems
• Hewlett-Packard
• Logitech
• Xilinx
• Intel
• Capgemini
• Charles Schwab
• Mervyn's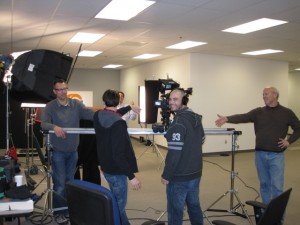 • DemandTec
• Applied Biosystems
• Net Optics
• USC
• Gigamon
• Schlumberger
• Hydro One
• Health Care Without Harm
• Stanford University
• Ocean Conservancy
• International League of Conservation Photographers
AWARDS (PARTIAL):
• Best Director, New York Independent Film Festival – "Tibet's Stolen Child"
• Emmy Nomination – "Why Are We Silent?"
• Jury Awards, Telluride Mountain Film Festival & the Barcelona International Film Festival – "Missing in Tibet"
• Mountain Film Festival – "Missing in Tibet"
• Gold Addy Award – "Why Are We Silent?"
• Best Short Subject Human Rights, International Humanitarian Award
• Best Documentary, Joey Awards
• Best Achievement, Short Subject, International Monitor Award – "Why Are We Silent?"